4-Star Horse Trailer Features
Most of 4-Star features are not available on other trailers. If they are available, they are options and you pay extra. Some are major features - other are minor, but they all add up to the best value in the industry.
Check out our 4-Star Features below:
Stronger Sub-Frame - Everything rests on it. Before you buy any trailer, convince yourself the trailer has a solid sub-frame. All 4-Star Trailers are made with heavy gauge beams. some people think this is overkill. We know it makes the trailer last longer, and a longer lasting trailer means a better value.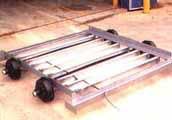 Heavier Top and Bottom Rails - Structural strength also comes from the top and bottom rails of your 4-Star Trailer. We use the heaviest in the industry. You can't really tell after everything is covered up, but you can rest assured knowing that you have the strongest trailer money can buy!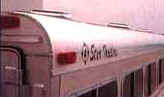 One-Piece Bottom Rail/Running Board - If you look closely, you will notice our bottom rail and running board is extruded in one piece. It is not two pieces welded together. Not only does it look better; it increases the strength of your trailer. The running board also goes the full length of your 4-Star Trailer for added convenience. 4-Star pioneered this feature.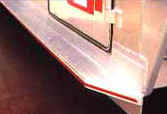 Solid Posts - An easy way to save money on the construction of a trailer is to use U-shaped posts on the upright pillars in the interior of the trailer. It is hard to notice the difference just looking at the trailer, but the difference becomes obvious over the long-term. At 4-Star we think that it is a mistake to use U-shaped posts because we know it makes the trailer far less sturdy. All 4-Star Trailers have solid posts; we refuse to use anything else just to save money.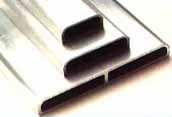 Stainless Steel fasteners/Aluminum Fittings - Let's face it, aluminum trailers are more durable in part because they don't rust. At 4-Star we take this fact to heart and have practically eliminated both steel and rust. We make every component we can out of stainless steel or aluminum. This means less rust and a better looking, more durable trailer. In fact, when your 4-Star Trailer is five years old, it will look brand new with a washing simply because it will be rust-free.

Higher Quality Welds - We take extra time to make sure our welds are stronger because we know that will make your trailer last longer. Your trailer will be made by the best craftsmen in the industry.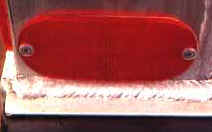 Insulated and Lined Horse Compartment - At 4-Star we understand creature comfort. As standard equipment, all of 4-Star Trailers come with insulated and lined horse compartment walls. In fact, the rubber is 54" high on the rump wall. You won't find that in other trailers. We refuse to use anything else just to save money.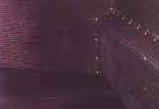 Spring-Loaded Slam Latch - When you are fighting a horse that doesn't want to go in the trailer, you need all the help you can get. You also need a trailer that's working for you, not against you. Every 4-Star Trailer comes this a unique spring-loaded slam latch on the horse dividers. Its hands-free operation makes loading a snap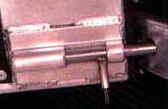 Two Windows Per Stall - Windows are probably the most troublesome part of a trailer. Before you invest, make sure you inspect the windows closely. Your 4-Star Trailer will come with two windows per stall. Each will have window bars that are recessed into the walls - all as standard equipment.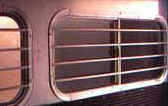 Aluminum 2-Way Roof Vents - Here's another example where we use aluminum in a place where others often don't. The vents on your 4-Star Trailer won't rust away and look shoddy because the vents are made out of aluminum. They will easily withstand years of harsh weather.

Solid Corner Casting - The front of a trailer comes together at the corners, and the corners are prone to damage. The 4-Star hallmark is the solid corner casting on the front of the trailer. Besides making the front of the trailer rock solid; it has come to signify the strength and durability of 4-Star Trailers

Bright, Durable Lighting - Our customers tell us the little things make all the difference. This is certainly true when it comes to your 4-Star Trailer's lighting. Our lighting packages are the brightest, most durable available. When it's dark and time top load up, you'll be able to count on your 4-Star Trailer's lights to make the job easier and safer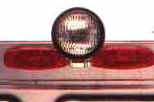 Custom Stripe Package - One of the things that will make you 4-Star Trailer unique is its striping. We have put extra effort into making sure we have plenty of options to satisfy every taste. Better yet, while others want to charge you extra for the stripes (sometimes quite a lot) it is standard with your 4-Star Trailer.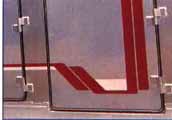 Radial Tires - You put radial tires on your truck because they last longer, they have higher load capacities and they are safer. Why would anybody put anything less on a trailer? Every 4-Star horse trailer comes with radial tires. They are standard, and they don't cost you anything extra. Every 4-Star Trailer comes equipped with the best looking wheel covers we can find...for the best looking we can build.